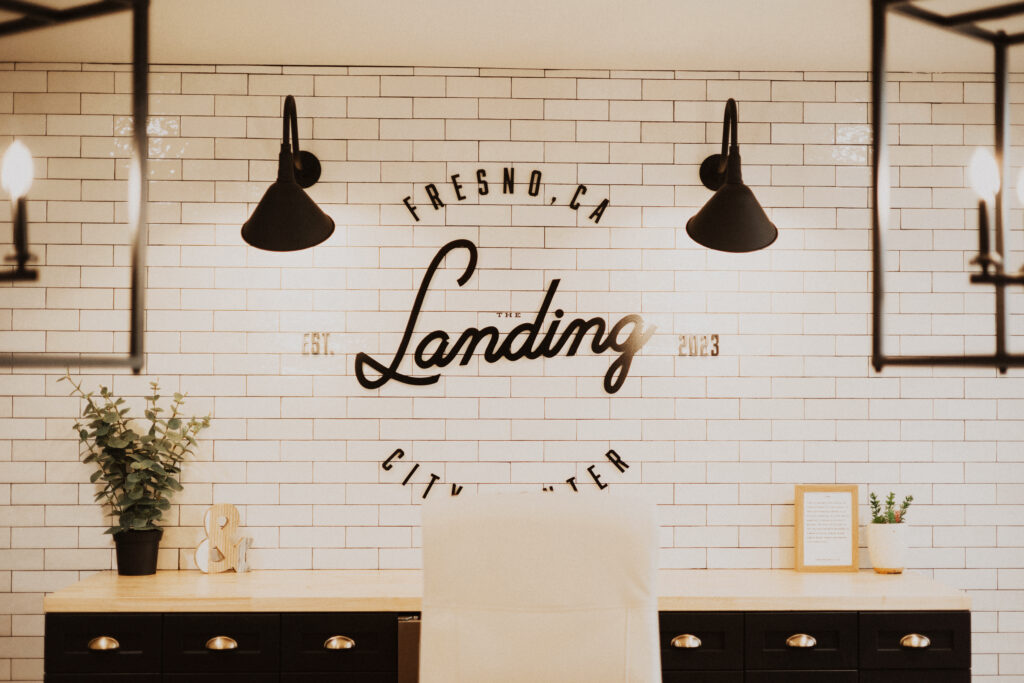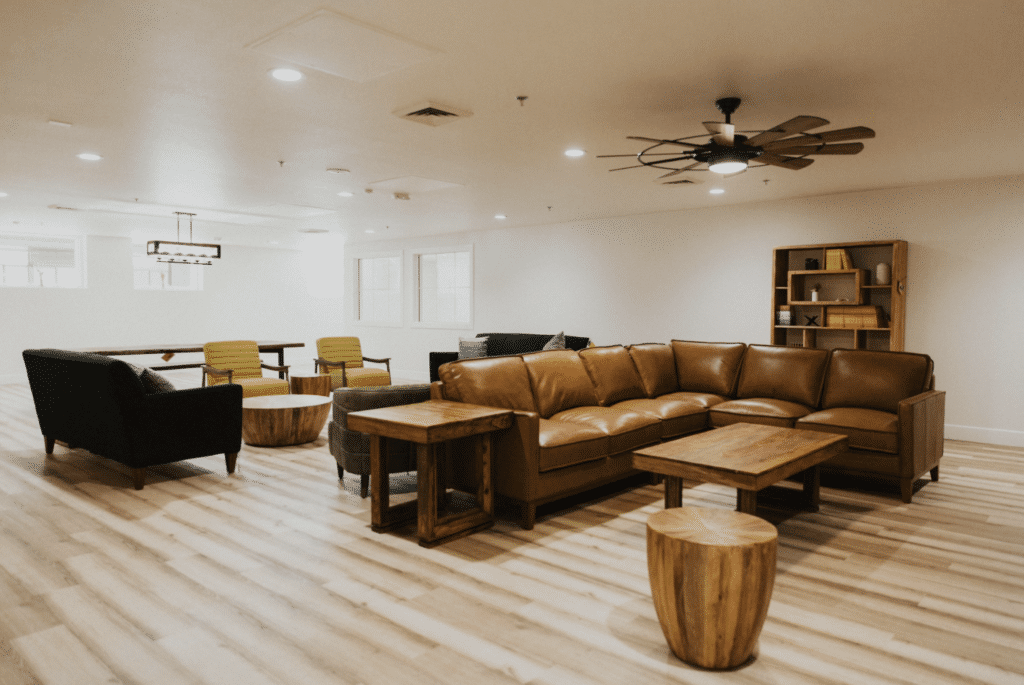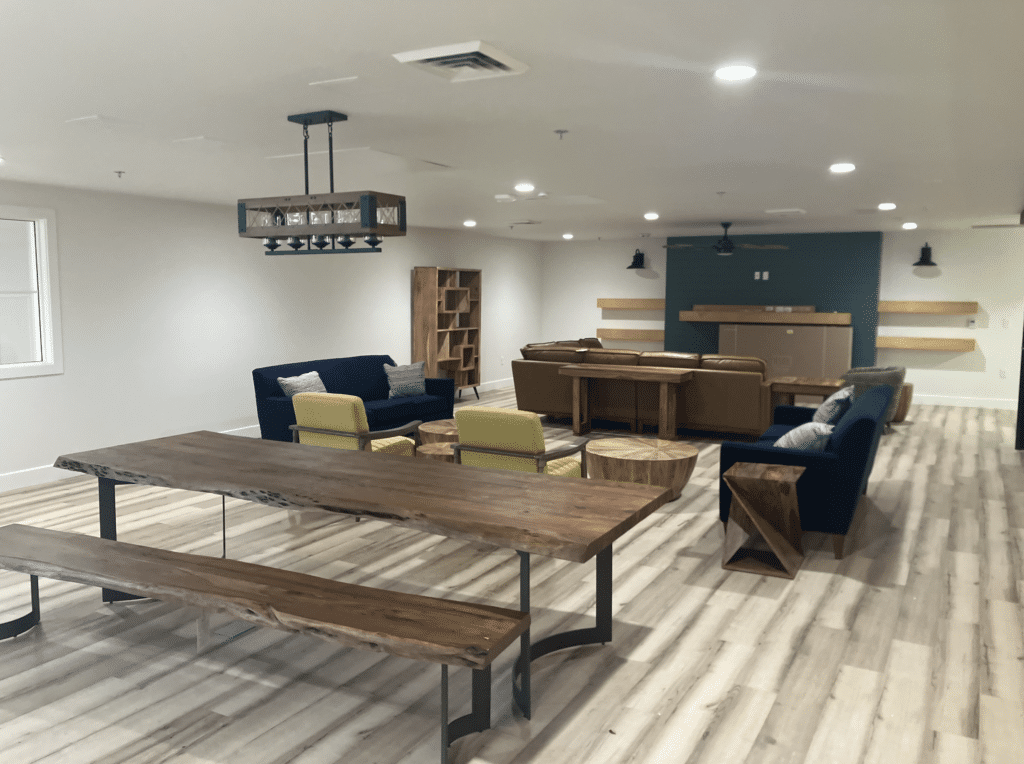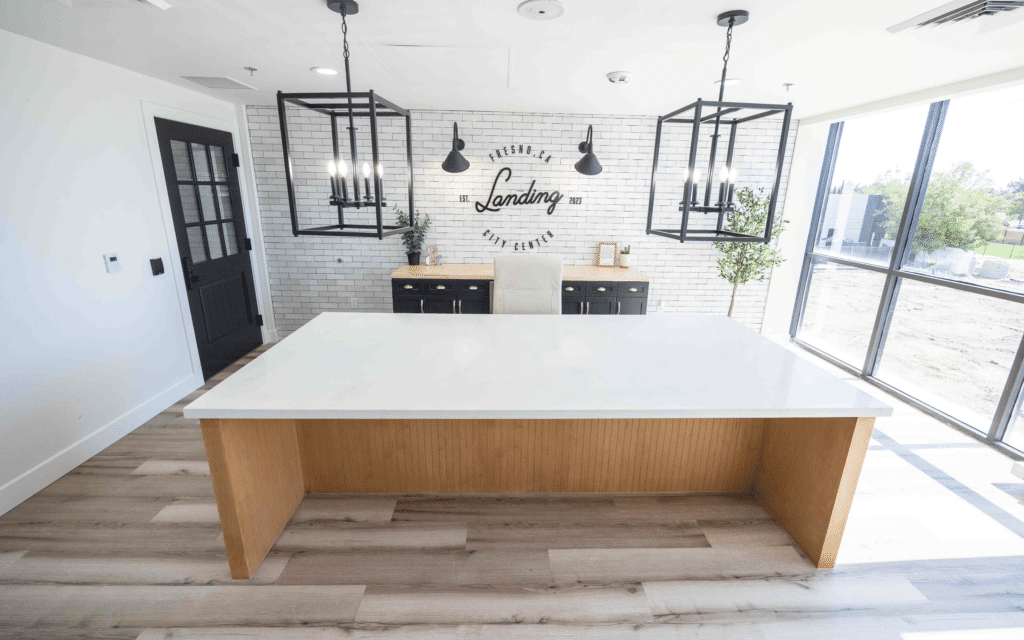 The Landing at City Center
There are hundreds of youth ages 16 to their early 20's in Fresno County impacted by the experiences of child protective services, foster care, adoption, and out of home placements. The support for them has been limited, but is now growing in our community. We are honored to be a partner in a collaborative effort to fill these gaps. The Fresno Mission, in partnership with City Without Orphans, Breaking the Chains and Central Valley Justice Coalition, are launching The Landing which opened in Fall, 2023! This space is to provide a safe and enriching environment for the young people we serve within this sub-population.
This 6,000 sq ft space is designed as a drop-in center for youth and young adults who access our programs. In this space youth and young adults are able to receive goods, study at a computer lab, meet with mentors and peers for coffee, or take a cooking class in their very own kitchen space. Individuals have the opportunity to access many resources and educational tools for development and personal growth.
Teens and young adults being referred to CWO start by coming through the front door into our lobby and meeting our Youth Coordinator. Our team will be ready to greet you with open arms, provide valuable information to support you and make you feel at home in a place created just for you!
The Landing space includes:
Classrooms for courses in independent living skills, personal development and more
Kitchen and dining room for cooking classes and food fellowship
Study corner with computer lab area and free wifi
The Living Room for young adult hangouts and group study
Game and leisure area
Boutique store called The Closet where youth can obtain clothing items, bedding, and other homegoods free of cost
Fill out the form below if you:
Want pre-contact or start a referral with our Youth Coordinator
OR, are wanting to volunteer for The Landing!