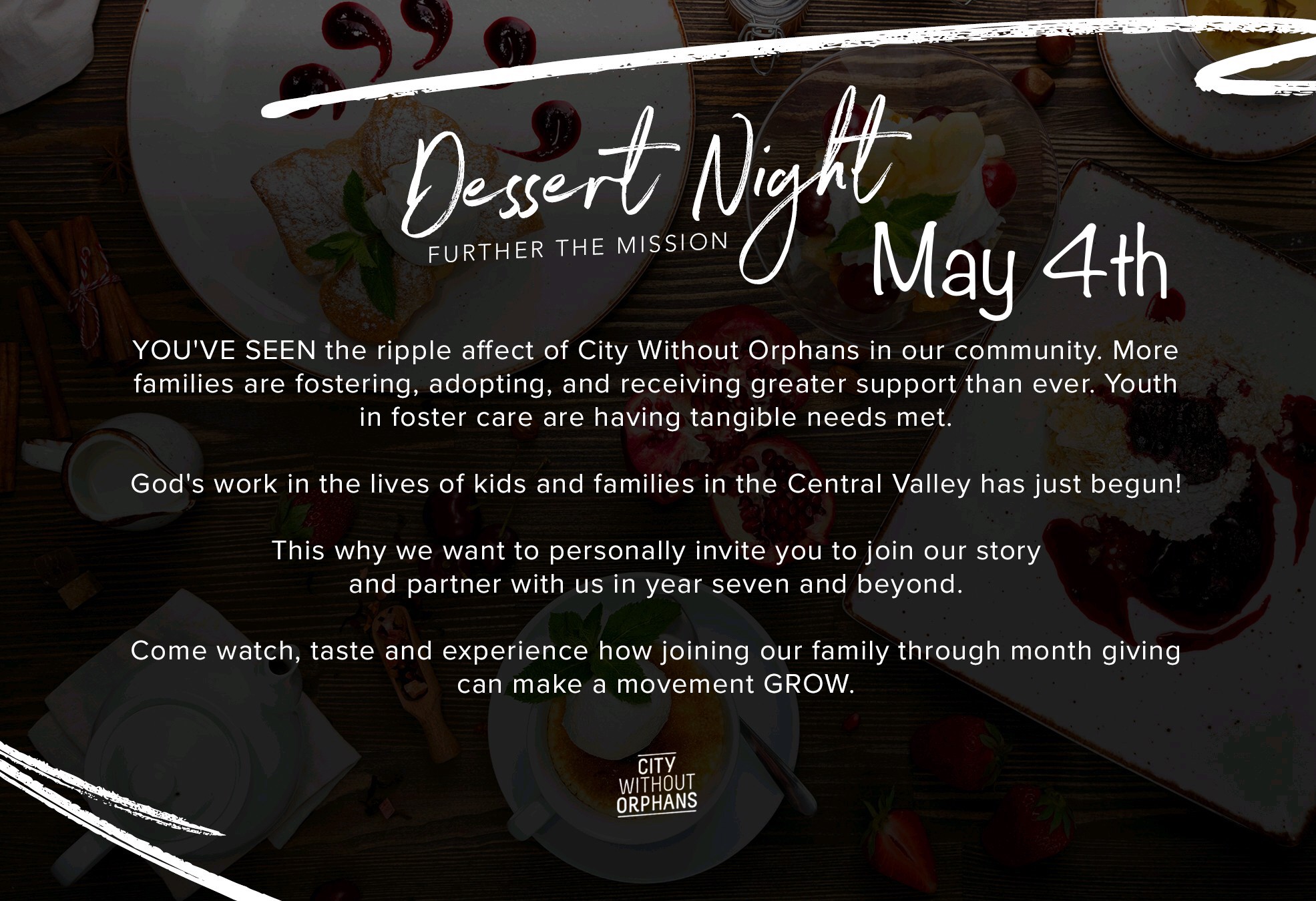 Please join us on
Friday, May 4th at The Falls Event Center
from 7:00pm - 8:30pm for a special dessert night with special guest Jamie Finn!
Jamie Finn is an adoptive and foster mama with a fire in her bones! Her personal blog, Foster the Family, went viral in the online world, and she has graciously agreed to join us as a keynote speaker for the night. She will be addressing the need for more ministries like ours, as well as reminding us it's not if you are called to help, it's how! We are offering a special Q&A session with Jamie for ticket holders at 6:30pm.